Earlier this week we saw the first part of Case #1, covering expert witness opinions from 4 different physicians.
Today we'll see 5 more opinions, all from the defense. 4 of these are physician opinions (EM, critical care, pathology, infectious disease), with a pharmacist's opinion as well.
The case concerns a pregnant 37-year-old physician (Dr. R) who suffered a septic abortion and ultimately died. Check out the first part of Case #1 here for a refresh of the facts of the lawsuit.
---
The EM expert for the defense submitted this opinion. It is short and to-the-point in true EM fashion.
---
The critical care expert witness is an ICU doctor and chair of medicine at a prestigious east coast institution.


---
The pathology expert witness was given pathology reports and slides to review.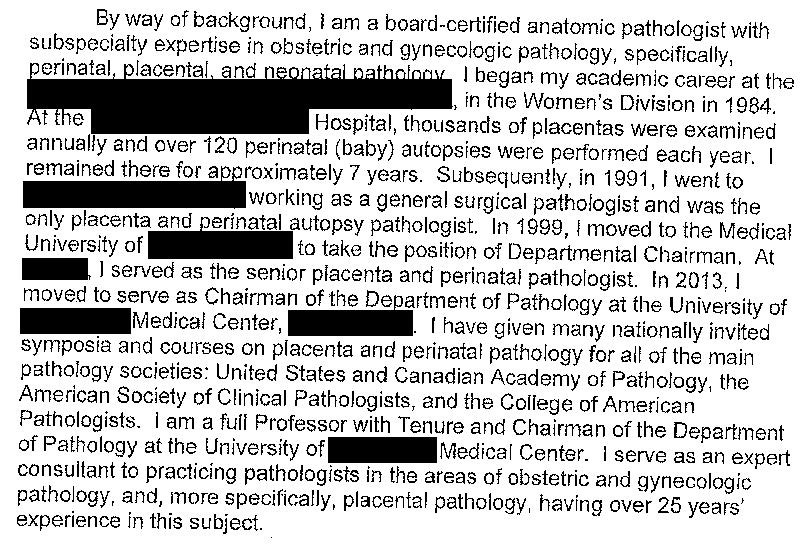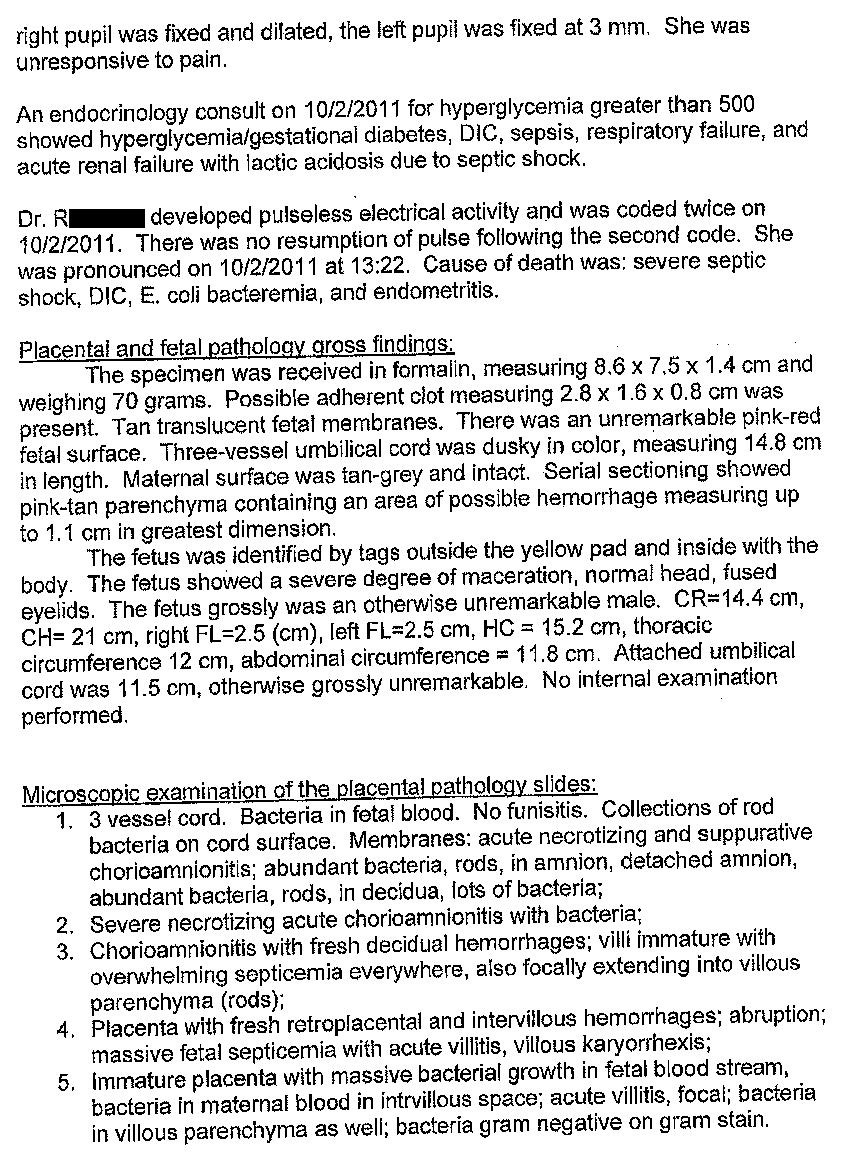 ---
The final physician expert witness was an infectious disease specialist.

---
Finally, a pharmacist was hired to review the antibiotic selection and the issue with the alleged delay in dispensing and administering the gentamicin.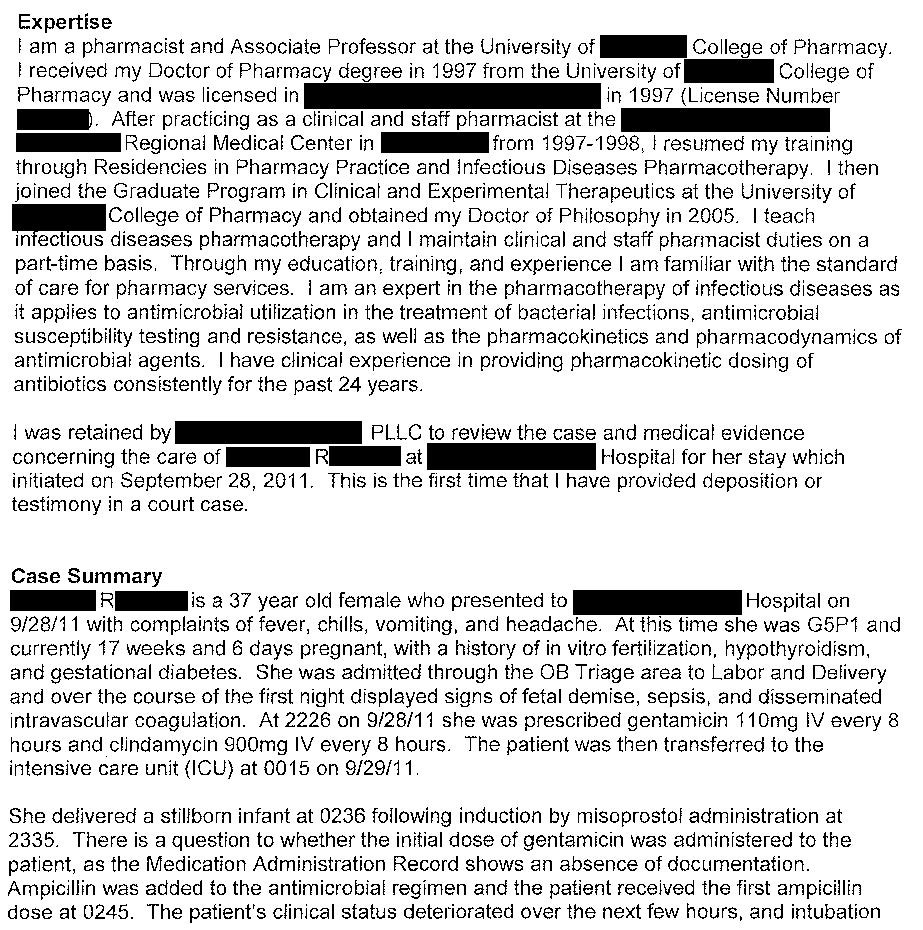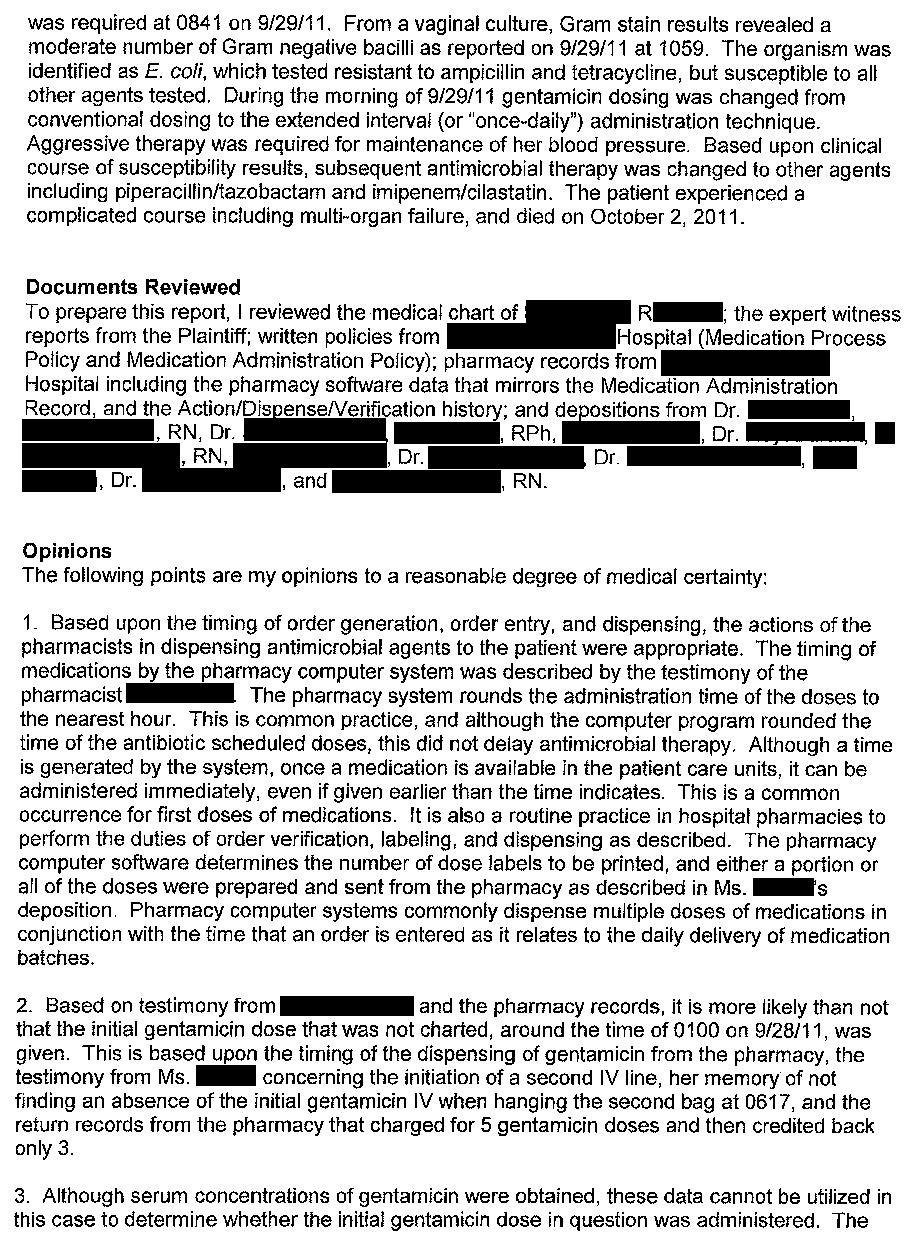 ---
As disclosed in the first post, the case was settled for an undisclosed sum.
While this case required extra reading to cover 9 different expert witness opinions, most cases will be a much faster read, only involving one or two expert witnesses.
---
Next week's case is about a 68-year-old man with a history of MI. His nurse practioner ordered a stress test, which was reviewed by multiple cardiologists. After the patient suffered a bad outcome, 3 doctors (but not the nurse practioner) are sued. The expert witness opinion was written by a board-certified cardiologist.
Subscribe now to lock in the 10% launch discount!